I've been working on the hoops today, and boy are they silly! I do love them though, so much! Want to see how sill they are? Then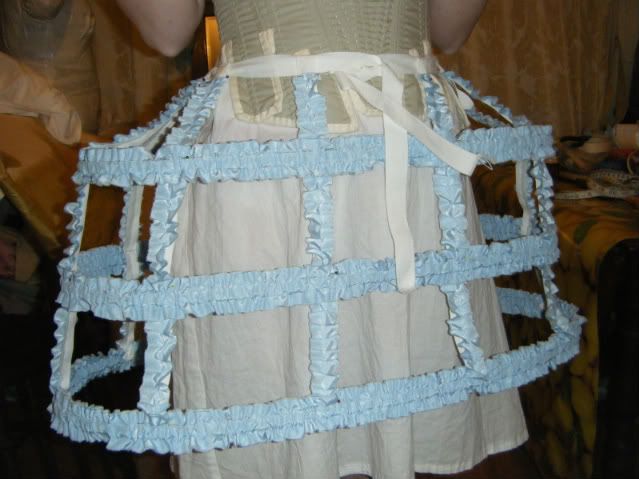 So frilly!! But luckily the frills don't make bumps under the petticoat, in fact they seem to soften the lines of the hoops, I was very worried it would be the otherwise.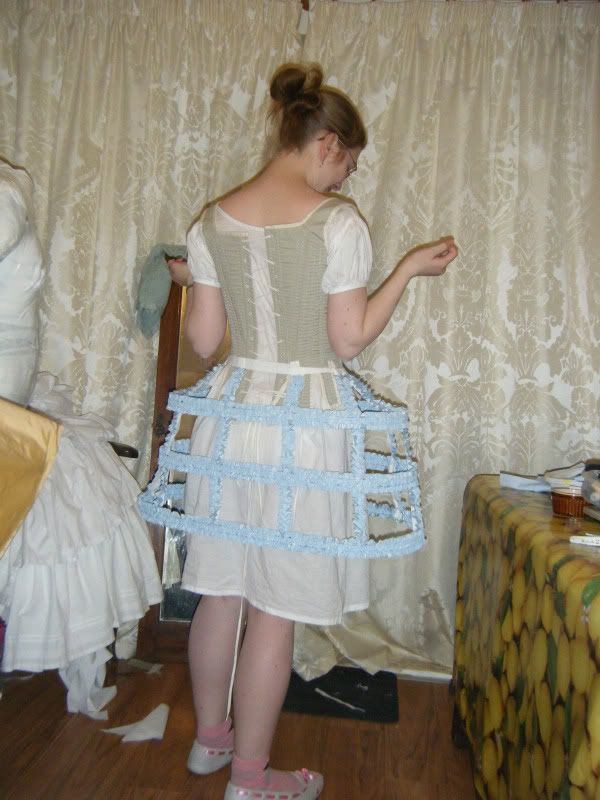 Please ignore the slippers!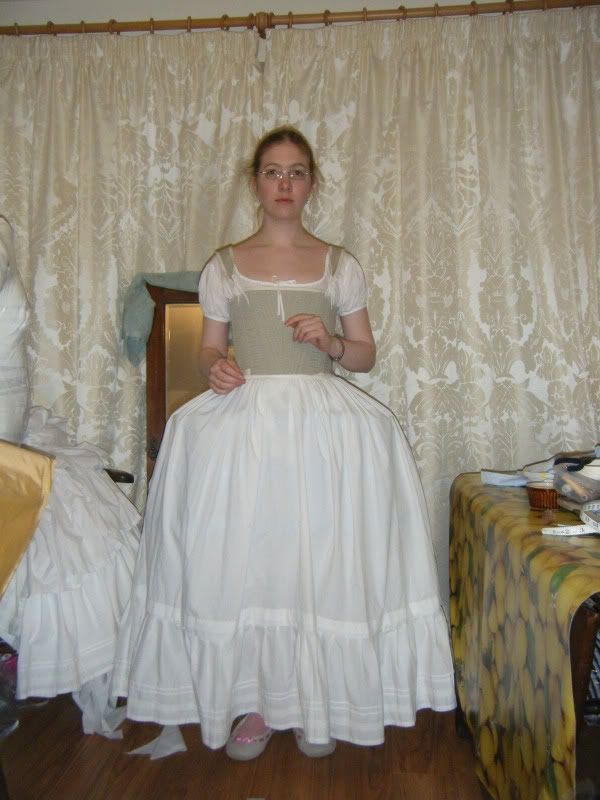 I like the shape these hoops give so much better than my old pocket hoops.
So now I need to sew the hoops to the vertical strips, finish the loops the waist band goes through and sort out some kind of fastening. Then I think I can get on with the dress, starting with pleating the back :)
Current Mood:
happy